Eagleville

100 Eagleville Road
Eagleville PA 19403
Phone:
(800) 255-2019
Fax:
(610) 539-7624
Website:
eagleville.org
Social Media Links: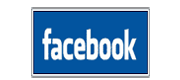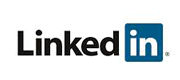 At Eagleville, we believe that we can help people on a path to recovery from addiction and mental health disorders. Although addiction and mental health disorders are powerful illnesses that can take control of lives, destroy careers, and damage families and communities, we believe that it does not have to be that way.
If you, or a loved one, are in the throes of addiction and feel isolated, know that you do not have to be alone.
At Eagleville Hospital, our professional staff stands ready to help people, regardless of their life circumstances, to move successfully towards a lifetime of recovery.
Category: Inpatient Levels Care For Detox | Acute Co-occurring Old Or Adult Behavioral Health | RehabilitationInsurance: Pa Medical Assistance | PA County Funding | Most Major Insurance Plans | Medicare
Return to Member List