The Drug Addiction Resource Alliance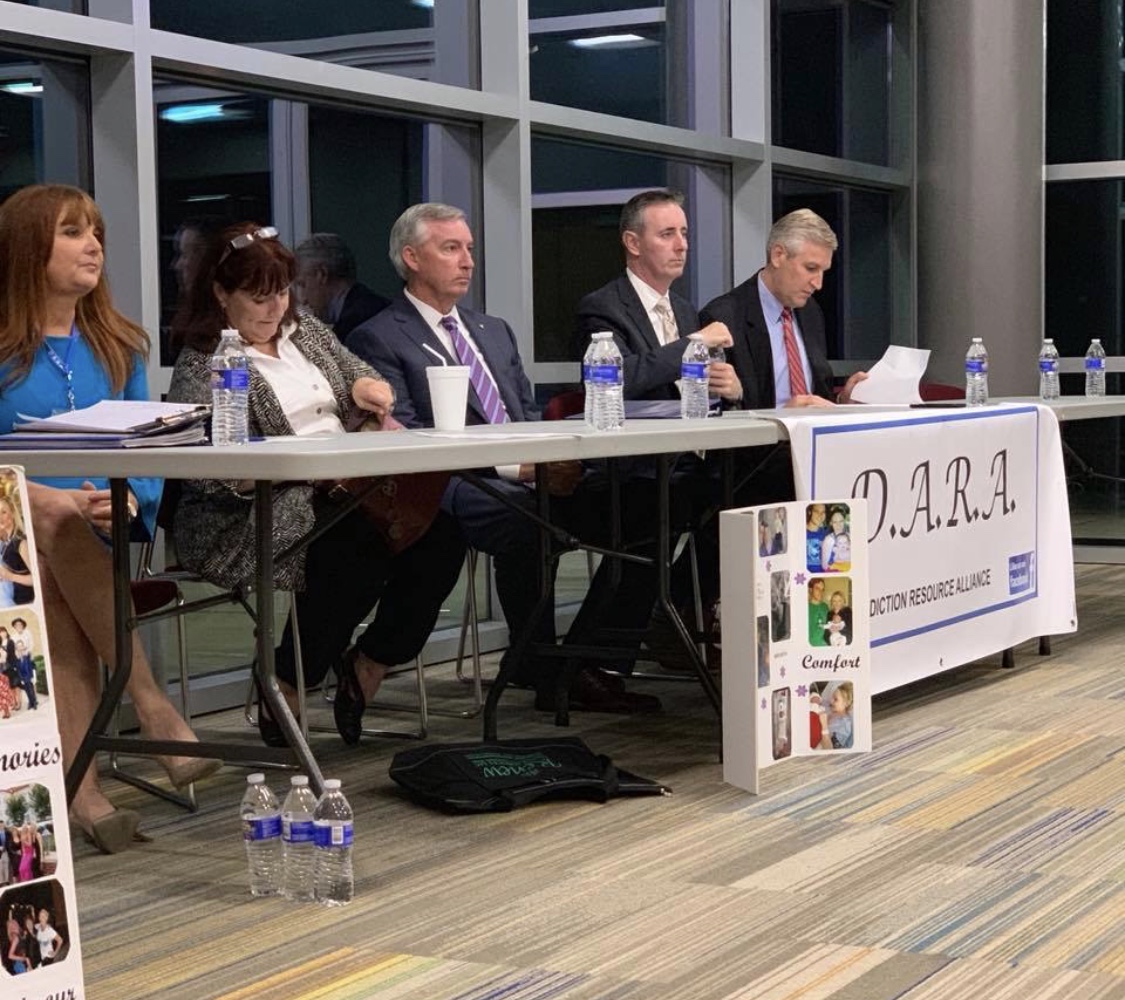 Drug Addiction Resource Alliance D.A.R.A. is a collective of local resources in our community that are available to assist those who suspect someone they love may be struggling with substance use disorder and provide education and support to their families.
D.A.R.A. was formed when District Judge Andrea Duffy identified a need in our community for more intervention. Even if addiction has not impacted your life YET, please attend our forum to understand what is drastically affecting our community. We welcome parents, teachers and civic leaders!
D.A.R.A. started as an alternative to jail for those brought before Judge Andrea Duffy ... and has evolved as a resource for any one dealing with addiction ... before ... during ... or after the affects of this devastating attack on American families and communities. ...
Next D.A.R.A Addiction Forum
D.A.R.A. May 11th, 2023 Addiction Forum with special guest speaker, Harry Cunnane, co-author of two recovery books with his mother, Congresswomen, Madeleine Dean. Resource tables will be open at 6PM ... Presentation starts at 6:30PM. Treatment providers and support groups will be available to share resource and answer questions.
Free Naxolone and training will be provided.
Many treatment providers will be there to provide resources and answer any questions. Snacks and drinks provided for free.
This forum will be held at the Lansdale YMCA at 608 East Main Street in Lansdale PA. Click on the event flyer below for full forum details.
D.A.R.A. Forums
D.A.R.A. forums are scheduled 3 or 4 times a year at local public facilities. The forum provides resources and assistance for anyone in the community who wants either to learn about dealing with addiction for themselves, or family or friends or wants to volunteer to help with answers to this epidemic;
Each forum has guest speakers from local, county or state authorities as well as presentations from families devastated by addiction and those sharing a message of HOPE.
Beside presenters, attendees can visit tables from one D.A.R.A.'s various resources alliance partners. At most events, *FREE NARCAN is offered as well as training in its administration.
* Free read Forum Flyers for details on NARCAN and NARCAN training.